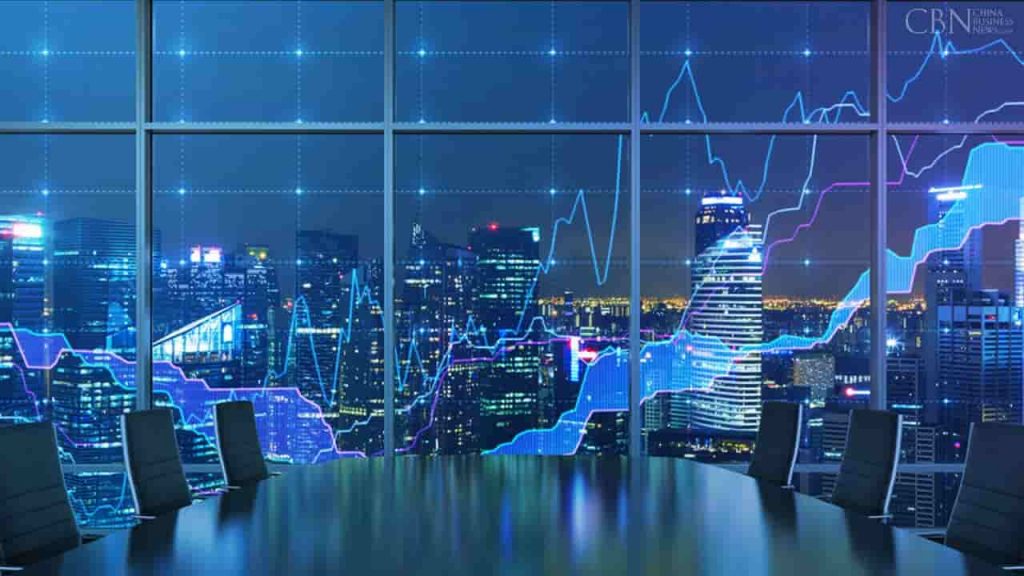 AstraZeneca Vaccine Dynamics and Q121 Revenue Report
AstraZeneca,  one of the leaders in the global race to develop a vaccine for COVID-19, is facing a series of controversies, as both its vaccine and the Johnson&Johnson (J&J) vaccine are facing possible blood clotting complications, thereby adding to the ongoing list of issues, including dosing doubts, production delays and supply cuts.
AstraZeneca will for the first time sell a new coronavirus vaccine, Vaxzevria, which it is working on with the University of Oxford. Vaxzevria is a vaccine to prevent the 2019 coronavirus disease (COVID-19) in people aged 18 years and over. COVID-19 is caused by the SARS-CoV-2 virus; Vaxzevria consists of another virus (from the adenovirus family) that has been modified to contain the SARS-CoV-2 protein-making gene. Vaxzevria does not contain the virus itself and cannot cause COVID-19.
AstraZeneca PLC is scheduled to report their earnings on April 30, before the market opens. This report is for the fiscal quarter ending March 2021. Based on analysts' estimates at Zacks Investment Research, the EPS figure for the quarter is at $0.71. The reported EPS for the same quarter last year was $0.53. Estimated earnings for 2021 are expected increase by a lower percentage with core income growing by around $4.75-$5.00/share. Zacks ranked AstraZeneca at level #3 (hold).
In the last quarter reported, the company delivered a revenue shock of 1.89%. The company's revenue beat estimates in three of the past four quarters, with the average revenue surprise being 4.92%. AstraZeneca's shares have risen 4.7% so far this year compared to the industry's 3.1% increase.
Sales of AstraZeneca's newer medicines, particularly cancer drugs such as Lynparza, Tagrisso and Imfinzi are expected to boost the company's revenue in the first quarter. Meanwhile, the strong absorption of Calquence in leukemia patients has likely brought additional income. Other major AstraZeneca drugs such as Fasenra and Farxiga are likely to have contributed to the sales growth in the quarter that will be reported soon. However, Brilinta's sales may be hurt due to price pressures in China as well as the impact of COVID-19.
In recent days the AstraZeneca vaccine issue has become a major topic in most media. The United States plans to distribute millions of doses of AstraZeneca's Covid-19 vaccine around the world, but oddly enough America itself does not use this vaccine. The US currently has 60 million doses of AstraZeneca vaccine in stock, which the country is not using because the vaccine has not been approved by the FDA, while the country has three other vaccines that have been approved for emergency use (Pfizer-BioNTech, Moderna and Johnson&Johnson). Despite the risks, the benefits of the vaccine are greater so distribution and use are continued as in Canada, where  AstraZeneca injections are given only to those over the age of 40. Meanwhile, J&J said its study found the company's treatment to be 85% effective against severe cases of the disease.
AstraZeneca, D1.
Ahead of the Q121 earnings report, AstraZeneca's share price is trading down by -0.68% at the time of writing. For Q1, the price had made a high of $80.13 at the beginning of the year, but during February it had corrected deeply to $67.34. It is currently trading around $75.19. On a major trend basis, prices are indeed in a bullish trend, but have lost momentum for a long time during the controversy. The bullish outlook looks weak, even though the price conditions are still above the 200-day EMA. A correction targets $74.19 support and a move above $77.27 minor resistance will implicate a continued rally towards $80.13. Broadly speaking, the bullish outlook is losing momentum and moves are quite limited.
Click here to access our Economic Calendar
Ady Phangestu
Analyst – HF Indonesia
Disclaimer: This material is provided as a general marketing communication for information purposes only and does not constitute an independent investment research. Nothing in this communication contains, or should be considered as containing, an investment advice or an investment recommendation or a solicitation for the purpose of buying or selling of any financial instrument. All information provided is gathered from reputable sources and any information containing an indication of past performance is not a guarantee or reliable indicator of future performance. Users acknowledge that any investment in Leveraged Products is characterized by a certain degree of uncertainty and that any investment of this nature involves a high level of risk for which the users are solely responsible and liable. We assume no liability for any loss arising from any investment made based on the information provided in this communication. This communication must not be reproduced or further distributed without our prior written permission.
Comments are closed